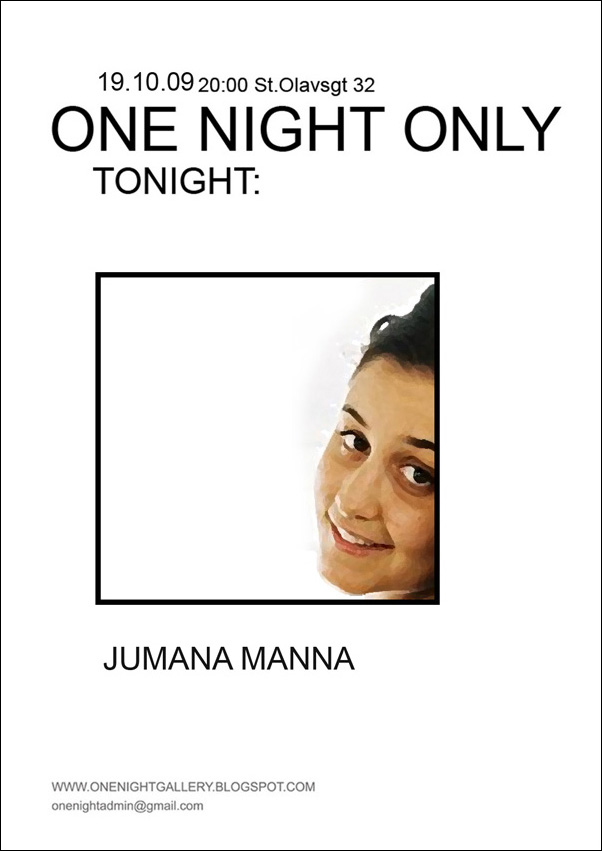 Jumana Manna was born in New Jersey, grew up in Jerusalem, and educated at the National Academy of the Arts in Oslo, where she finished her BFA this summer.

Working in a variety of mediums including sculpture and video, Jumana Manna just opened her first solo show this week at Gallery Maria Veie (open 18th October – 8th November 2009).

This mondays show will be the last chance to see her work in Oslo for a while, as she is soon going to New York for her next show, and then back home for a while to work on a video project, so dont miss this limited time opportunity, ONE NIGHT ONLY!