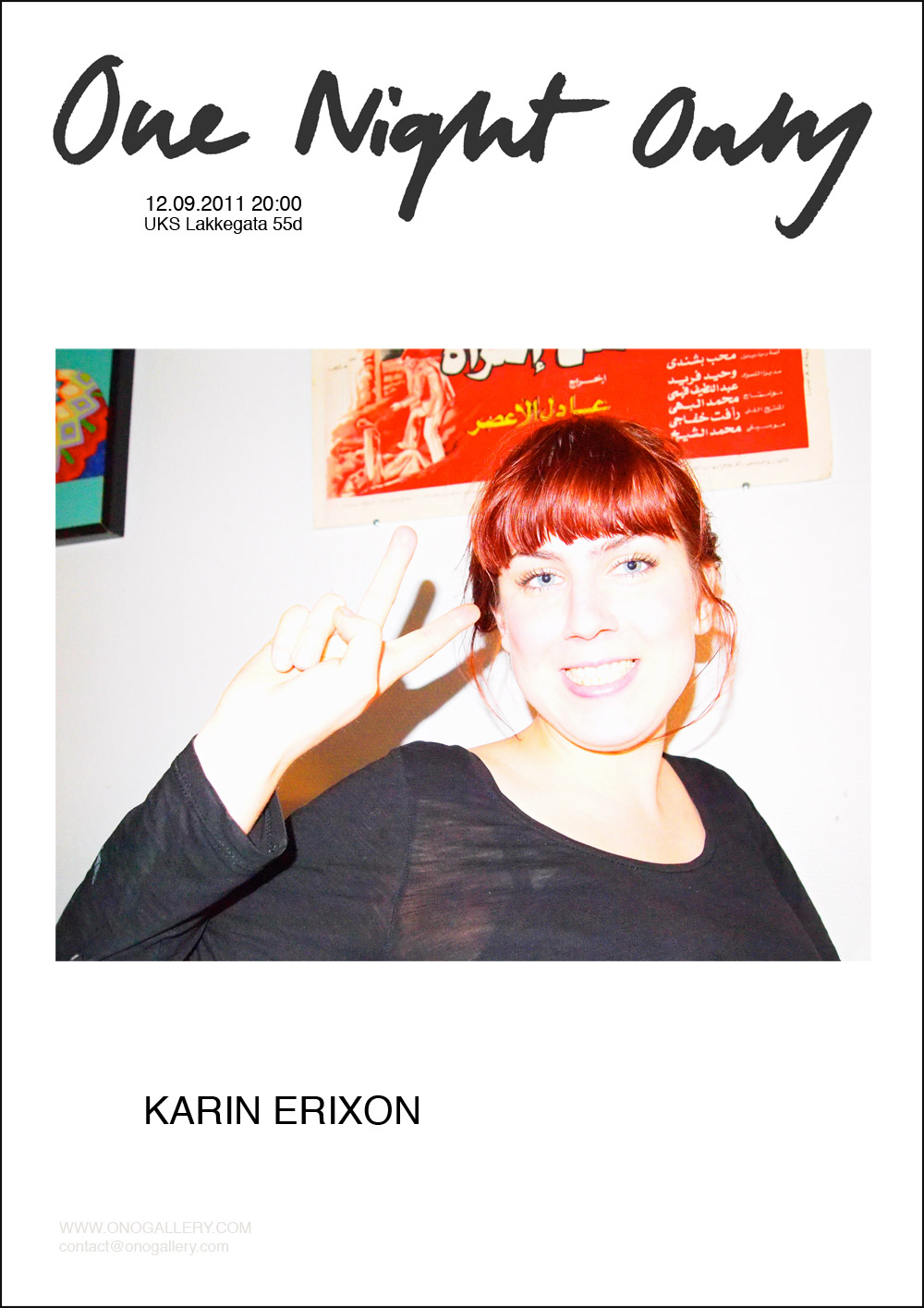 (b. 1985 in Luleå Sweden) is one of the co founders of Semikolon Gallery. During 2010/11 they curated and showed 21 exhibitions under the academy stairs.
Erixons work consists of painting and sculpture often shown together as big installations. In her paintings Erixon often uses photographs as a startingpoint, sometimes visible in the sharp light from a flash, sometimes in her compositions. The theme of her paintings is often based on observations of interiors and the people who inhabit them. In her sculptures Erixon also seems to be drawn to interiors, but the architecture are more present than in her paintings, reflecting both insides and outsides. Erixon often uses her self and her daily life in her works, and her grandmother and her apartment has been a returning theme often used as a conseptual framework.
Karin finished her BA from the academy of the arts in Oslo spring 2011, and we are honoured to present her first solo-exhibition as an educated artist.

- Jon Benjamin Tallerås, September 2011

For more info visit Karins blog or Semikolon Gallery.