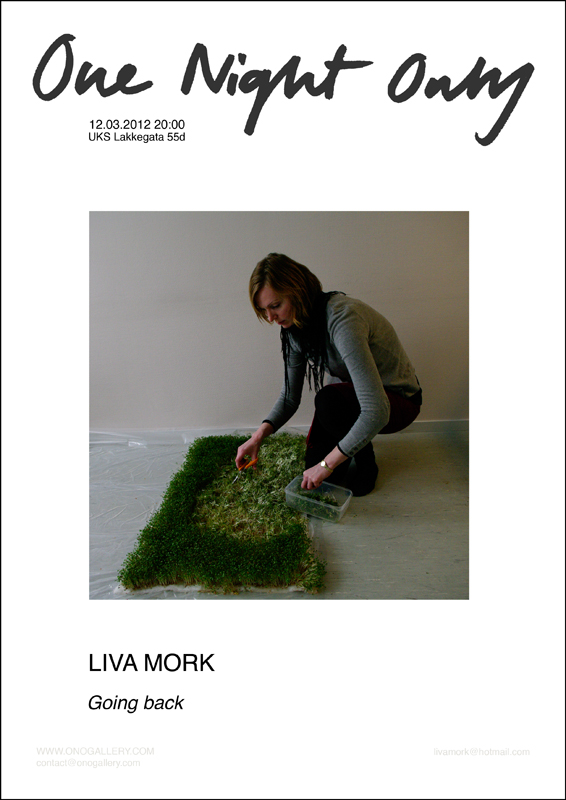 Going Back
Going back is a sitespesific installation made by Liva Mork for One Night Only. It consists of a green wall of cress and other cress objects. The wall covered with cress measures approximately 4 x 4,5 metres. The cress forms a green carpet, creating a textile character at the same time as it talks about our relationship to nature and ecology.

A soup based on potatoes, leek and cress will be served. The soup is made by the artist and it is her own recipe.

Liva Mork is a visual artist working with installation and performance. She is part of the performance duo Bergh& Mork, who are showing their next performance at The Black Box Theatre. Liva Mork has shown her works at the Annual Autumn Exhibition, Skulpturarena Öst, Sound of Mu and Galleri Blunk. She graduated from the National Academy of Fine Art, Oslo in 2004.