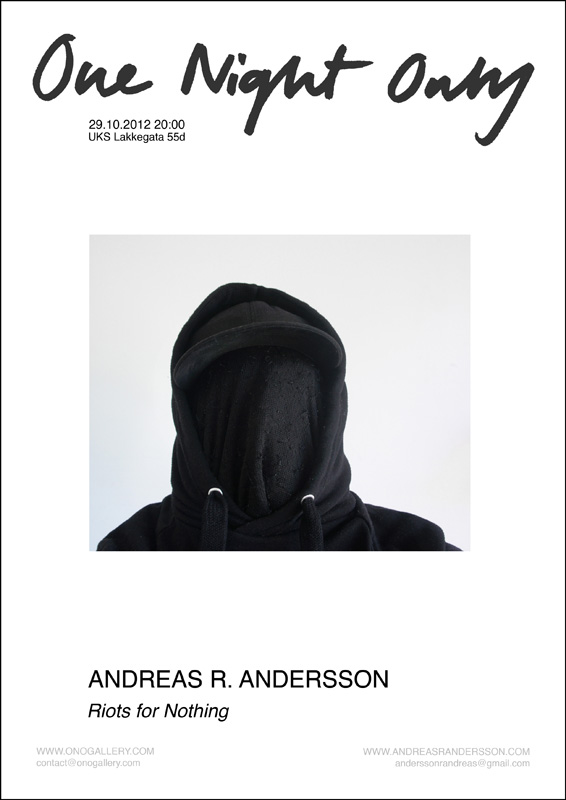 Riots for Nothing
Born 1982 in Västerås, Sweden
Lives and works in Gothenburg, Sweden

R. Andersson works with a constant fascination for the breaking point between the visual way to see and think with the physical matter of the body and materiality of the object. We humans are in constant need to find metaphors to be able to relate to the abstract structures and then to build something more structured within us. Thus do he find the form to be full of meaning where all materials have the potential to create something new, something that tells a different story but does not exclude it self. Everything have It´s own personal qualities that can be broken down, transformed and destroyed.